How to Sign Up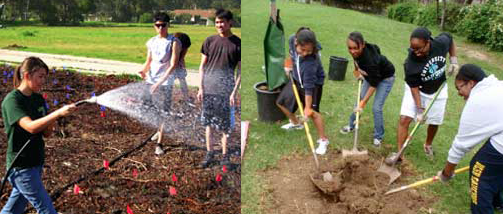 Fill out the participation form that can be found at the Coastal Fund office (MCC 2521). Make sure that all information is provided. Use the calendar of events that is posted outside the office or the calendar online to choose two project dates that your group is interested in. Turn this form back into the Coastal Fund office. If the office is closed, please slip it under the door.
The Coastal Service Program coordinator will e-mail the contact person of your organization to offer you a project. If neither of your preferred dates/projects are available, we will give you a project that is available. You must confirm that this date and time works for your group! If you do not, we will assume that you're no longer interested and will offer it to another group.
Pick up the paperwork and supplies from the Coastal Fund office during the week prior to the event. The Program Coordinator will send a reminder e-mail to the contact person. Instructions will be provided from there.
Your organization will receive their compensation in the specified OSL account within two weeks after the event.
NOTE: Be sure to follow through with your commitment! If your group has to cancel for some reason, let the Coastal Service Program coordinator know at least a week before your event so that we can get another organization to take your spot. Groups who cancel last minute or do not show up to the event will be prohibited from participating in the Coastal Service Program for the entire proceeding quarter.
Take a look at the Coastal Service Program Guidelines!