Home
»
About Coastal Service Program
About Coastal Service Program
ABOUT US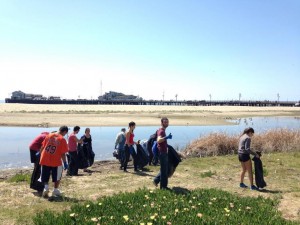 The Coastal Service Program gives student organizations the opportunity to raise money while maintaining their local community! Students can participate in a beach or street cleanup for $100 or can work with a local environmental organization in a restoration project for $200. All that we ask for is a brief summary of your experience and pictures to document the project. Organizations can participate in one restoration project or beach/street cleanup per quarter. It's an easy and fun way to fundraise, while contributing to the enhancement of the UCSB campus community!
The Coastal Service Program is also a resource for student groups looking to complete community service hours. Email us at coastalserviceprogram@gmail.com for a list of opportunities.
NOTE: Your group must be registered with the Office of Student Life to be eligible to participate in the program.