Officers
 Coastal Fund Board of Directors and Staff 2016/17
To view a list of Coastal Fund alumni, click here.
Board of Directors 2017/18
| | |
| --- | --- |
| Tristen Thron | Board Member, Chair |
| Matias Eusterbrock | Board Member, Vice Chair, Undergraduate Representative |
| Alana Ayasse | Board Member, Graduate Representative |
| Courtney Thomas | Board Member, Graduate Representative |
| Aral Greene | Board Member, Undergraduate Representative |
| Esha Suri | Board Member, Undergraduate Representative |
| Jordan Gallagher | Board Member, Undergraduate Representative |
Staff 2017/18
| | |
| --- | --- |
| Sarah Siedschlag | Advisor |
| An Nguyen | Outreach and Education Coordinator |
| Peter Min | Outreach and Education Coordinator |
| Hannah Bone | Administrative Assistant |
| Rebecca Nishide | Administrative Assistant |

Tristen Thron
Tristen is a third year environmental science major.  He was raised in a small town in Humboldt County and grew up exploring the cold quiet beaches of the Lost Coast.  When he isn't in Santa Barbara he can be found snowboarding in Mammoth or mountain biking in the San Ynez mountains.  He is devoted to helping keep the Santa Barbara coastline as beautiful as the day he arrived.
Matias Eusterbrock
Matias Eusterbrock is an undergraduate with majors in Economics and Sociology. Raised in the Bay Area, Matias is passionate about social justice, environmental sustainability, and using research and collaborative social engagement to identify effective policies and practices to address these important issues. When he isn't studying or volunteering for various campus and local organizations, Matias can be found playing basketball at the Rec Center or hanging out at his Co-op, where he shares food and community values with 15 housemates.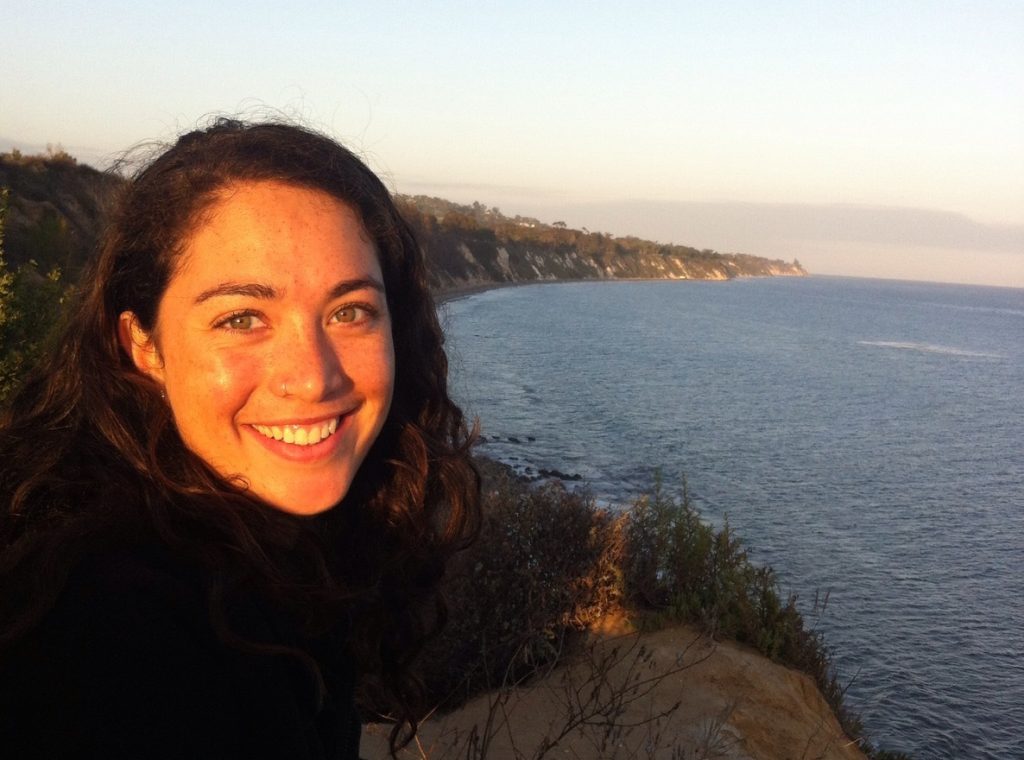 Alana Ayasse
Alana grew up in Oakland, CA where she spent her time running on the trails behind her house and learning the importance of the natural environment. Her interest in the environment lead her to get a B.A. in Geography from UCLA. Shortly after, Alana moved to Santa Barbara to pursue a PhD also in Geography. Her research focuses on using remote sensing and air quality data to characterize methane emissions in California. Alana can still be found running on trails behind her house, if she is not there then she is probably walking on the beach, surfing, or collecting fruit from around the neighborhood.
Courtney Thomas
Courtney grew up in the Central Valley and developed a love for the Pacific through family vacations and school field trips to the central and southern coast. Upon completing her undergraduate degree in Environmental Geosciences and Oceanography, she worked in watershed outreach and education and private consulting. Courtney recently returned to California to obtain a Master of Environmental Science and Management to further her passion for protecting marine resources. Aside from studying, she enjoys trips to the backcountry, trail running, and swimming in the ocean.
Esha Suri
Esha is a second year political science and environmental studies double major who is passionate about learning from natural systems to sustainably benefit communities and heighten social engagement. She was raised amongst the beauty of Orange County beaches, instilling a sense of awe toward the ocean and nature from a young age. She values nature more than almost anything else, and will be forever intrigued by the way it can make a person feel grounded yet inspired, small but not alone, still amongst all the flutters and buzzes and chirps of life that surround. Esha feels best in life when she's biking, writing, shaking her groove thing with friends, cuddling with animals, or laughing under the stars.
Aral Greene
Aral grew up in Washington, D.C. and is an undergraduate studying Ecology and Evolution.  Before coming to college, she spent her summers camping and hiking in the Catoctin Mountains in Maryland. Conservation ecology is very important to Aral and she is looking to apply her research and studies to her position at the Coastal Fund. When she isn't studying, you can find her singing and dancing anywhere and everywhere or digging soil pits. Aral loves games and is ready to play four square anytime there are three other people around.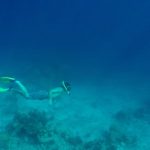 Jordan Gallagher
Jordan is a 4th year Ecology and Evolution major with a particular interest in marine ecology. Since getting SCUBA certified at age 14, he has become obsessed with marine ecosystems and is a scientific diver here at UCSB. Jordan intends on pursuing a graduate degree and later a career in conservation ecology. Out of the water you can find him napping with his cat, getting down at local concerts or climbing trees.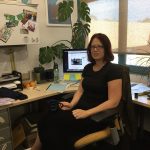 Sarah Siedschlag
Sarah serves as the staff advisor for several groups within Associated Students that focus on sustainability and the environment, including Coastal Fund. She moved to Santa Barbara in 2009 to pursue a master's degree at the UCSB Bren School of Environmental Science and Management, and liked it so much she never left. She enjoys gardening, cooking, and posting pictures of her cat on the internet.
An Nguyen
An Nguyen is a second year double majoring in Environmental Studies and History of Art and Architecture. Growing up in San Diego, she has always loved the beautiful California coast. As Outreach Coordinator, she hopes to promote conservation and awareness within the local community so that all can experience the ocean's beauty now and in the future. An is also on UCSB's women's swimming team and serves as a Community Engagement Representative for the Museum of Contemporary Art, Santa Barbara. There is nothing else she would rather do than swim through the waves, watch sunsets, and hike.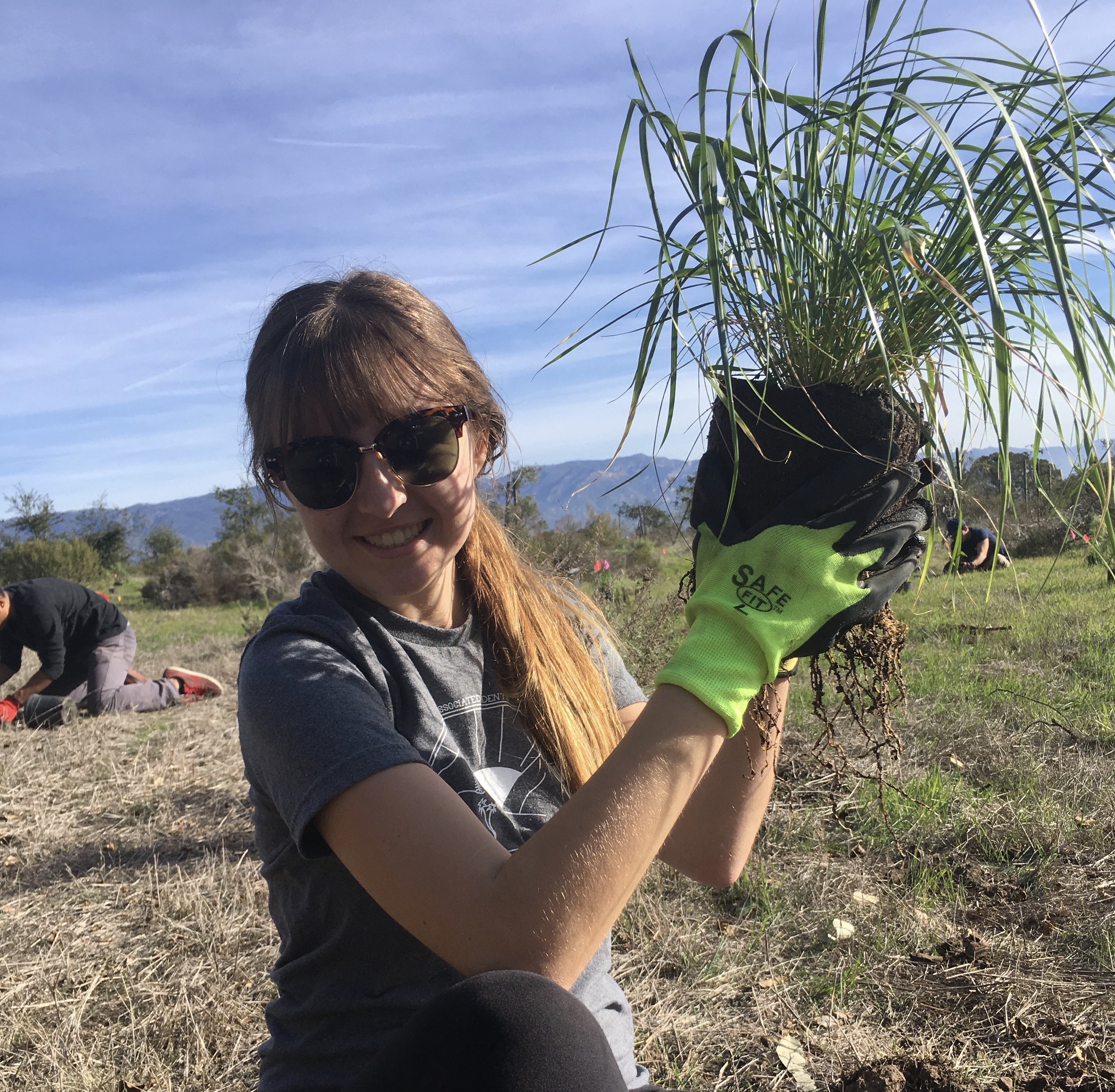 Jem Unger Hicks
Jem is a third year Environmental Studies major at UCSB. Originally from Southern California, she has been hiking all her life and considers the California coast to be her backyard. Jem is also an intern for the Gaviota Coast Conservancy and Local Affairs Chair for UCSB's Environmental Affairs Board. She plans to pursue a career in environmental policy upon graduating and enjoys spending time outside whenever and wherever she can.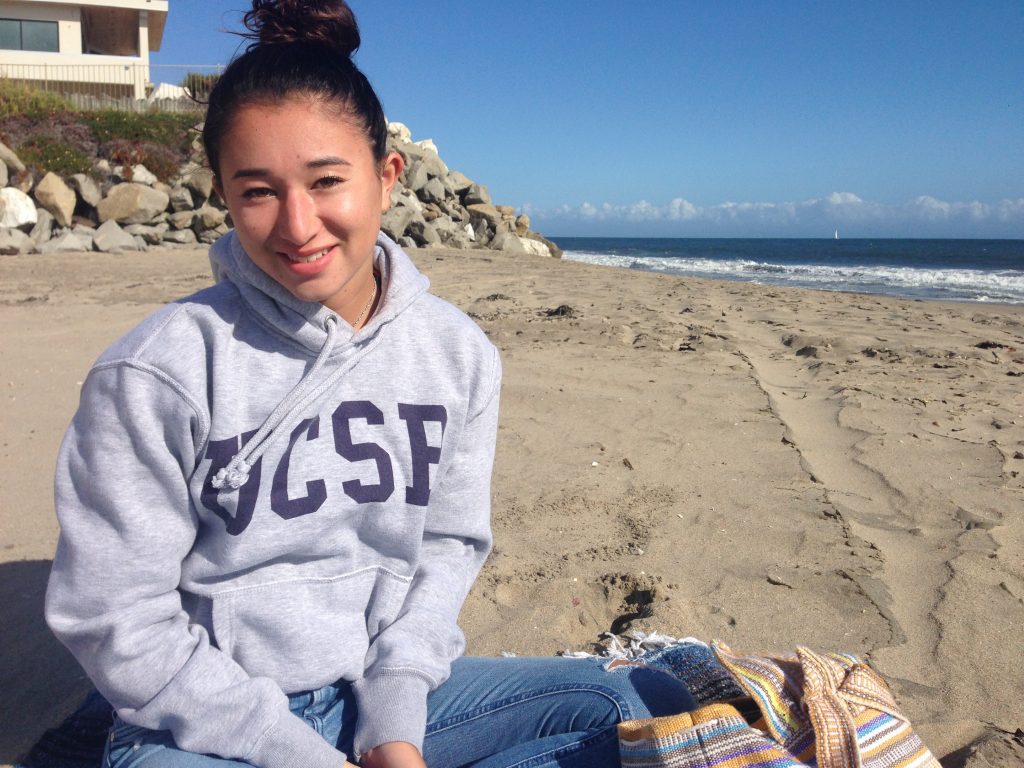 Rebecca Nishide
Rebecca Nishide is a first year chemistry major from the South Bay. Her childhood was spend on empty beaches and in redwood forests, giving her a passion for environmentalism that has stuck with her. She wants to be as active as she can to protect the earth that means so much to her, and get other people to care as much as she does. Rebecca enjoys drawing, skating, surfing, working out, and hoarding whiteboards at the library.
Hannah Bone
Hannah is a third year environmental studies major with a minor in chemistry. She grew up in Huntington Beach, California and spent a lot of time at the beach and in the water. Hannah also loves hiking, reading, and just spending time with friends in herfree time.