Coastal Fund regarding the ongoing COVID-19 pandemic and our Fall 2021 Grant Cycle:
To our friends, partners, and community,
Coastal Fund acknowledges that all of us have endured a long and difficult past year and a half. Covid-19 has changed the way we live our lives, work at our jobs, and socialize with friends and loved ones, and yet times continue to be uncertain and confusing. Vaccines brought many of us hope for a normal 2021-2022 year at UCSB and around the world, but the delta variant has posed multiple challenges for our community and others. We are  excited to have students and faculty return to campus this fall, but the threats of the pandemic will still be present. 
During  this past year, Coastal Fund looked introspectively at how we could continue to do our work safely and at an altered capacity. Our board members learned about, reviewed, and funded many amazing projects this year per usual, but they also teamed up with Coastal Fund staff to internally reform many aspects of our organization. Being apart from both each other and our grantees made us realize how important those relationships are, so we transitioned project progress forms to checks-ins between outreach and grantees over Zoom. The economic struggles people have faced throughout this pandemic reaffirmed for us how important fair compensation is, so we are seeking new ways to support students who would otherwise have to work in volunteer roles to gain experience. Our funding categories became broader to allow more flexibility for grantees, and our application questions more clear for any applicants who may have never written a grant before. Most significantly, we revised our 20 year old mission statement to reflect the values and goals of Coastal Fund today. 
Going forward into this fall quarter, Coastal Fund will continue to function fully virtual to minimize the time and transportation burden for our applicants, and ensure their safety. Applicants will now submit grant applications  online through Associated Students' new funding platform Fluxx, and Coastal Fund board meetings will remain over Zoom on Tuesday evenings. Applicants presenting to the board will still have the opportunity to share their screen with any slides, images, or videos they wish to show. Coastal Fund will also continue to work with our partners who have already received funding and either need to adjust their project scope or timeline due to local restrictions. Please contact us with any questions. 
We here at Coastal Fund look forward to the time we can safely return to in-person activities, but in the meantime we hope all members of our community are well. For any questions, please contact coastalfund@as.ucsb.edu or sarahs@as.ucsb.edu.
---
As of Fall 2021, Coastal Fund has moved its grant application process to an online system. Those who received funding prior to Fall 2021 and need to access blank final report forms can right click here to save. In place of our old budget reallocation or extension request forms, previous funding recipients can email coastalfund@as.ucsb.edu with a description of the request.
Click on our Online Application System Walkthrough for instructions for how to register and start an application through our online system, and here to access the platform directly.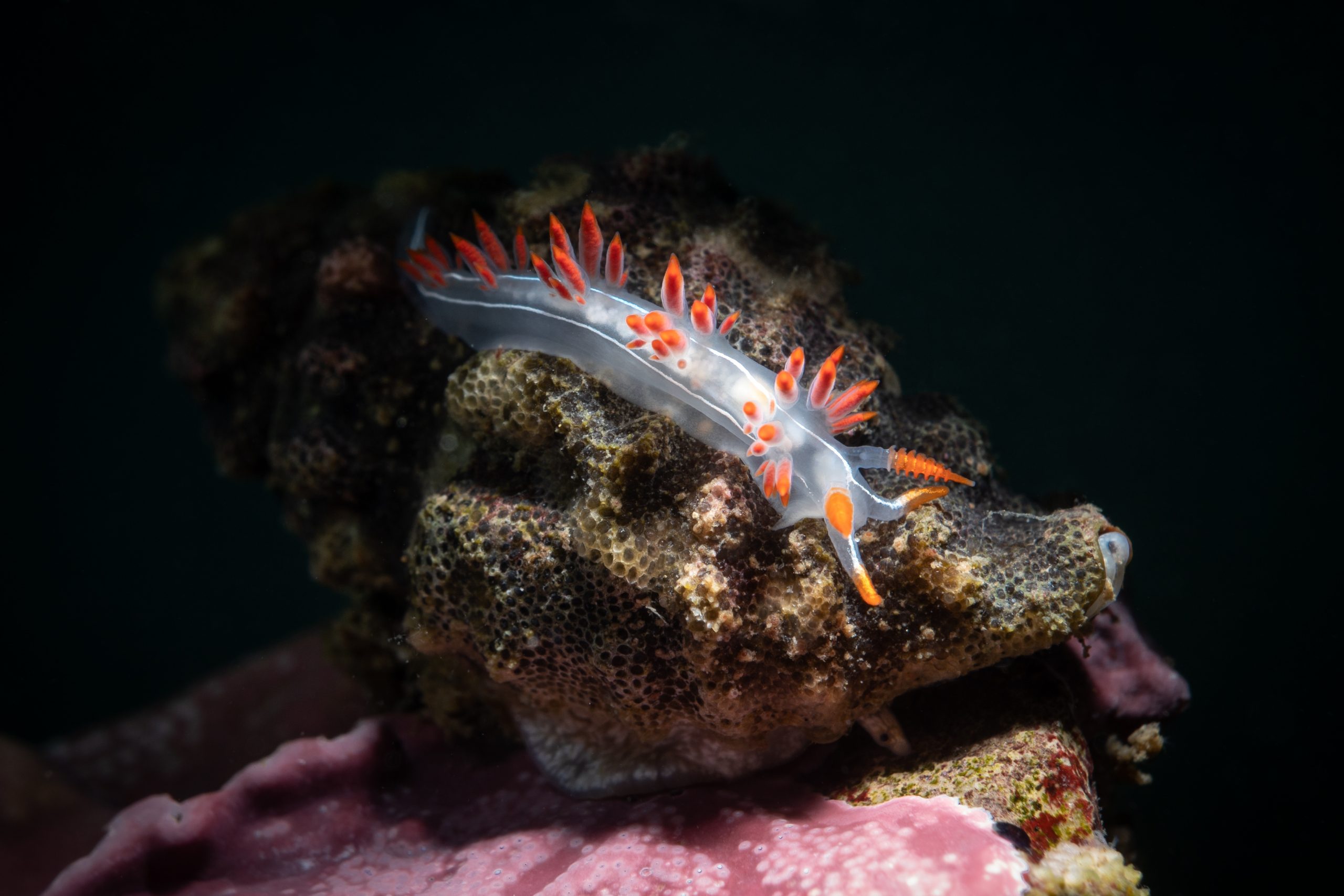 Before you Apply
Review the Coastal Fund mission and values statement, Funding Guidelines and our past Funded Projects

and decide if you think Coastal Fund is a good fit for you.

Review our

Applicant Resources to learn more about the logistics of working with Coastal Fund and what will be expected of you.

If you would like to move forward with an application for funding, continue on to the steps below outlining the full Coastal Fund process from application to grant close and contact coastalfund@as.ucsb.edu with any questions.
The Application Process
Submit a Coastal Fund Grant application through our online application system. For detailed instructions on navigating this system, check our Online Application System Walkthrough

.

If you submitted a minor request ($1000 or less), we will contact you at the end of the academic quarter (typically December, March, or June depending on the cycle) with our decision. Skip to step 5.

If you submitted a major request (over $1000), our student administrative coordinator will contact you within a few days to schedule a day and time for you to present your project to the Coastal Fund Board. All presentations occur during Coastal Fund weekly meetings, which are Tuesday evenings. The Board will have read your application ahead of time. Applicants are allocated half an hour during which time they are expected to present their project (10-15 minutes) and answer any Board questions (10-15 minutes). 

The Board will continue to review applications and will not make any decisions until the end of the quarter. You will be notified if your request has been approved at this time.

If you are approved, you will be sent a grant agreement detailing your approved funding totals and terms of approval. If you agree to the terms and would like to accept funding, sign and return the agreement to Coastal Fund.

Coastal Fund staff will process all documentation and will distribute funding to your department or organization. You can start your project!
The Implementation Process
Funding for your project is held by your department or organization, which is responsible for all hiring, payments, and recordkeeping. Follow your internal policies related to these issues and the Coastal Fund guidelines, but otherwise get your project going!

You may email coastalfund@as.ucsb.edu with any questions, concerns, or requests to change scope or funding allocations at any point during the project.

At the beginning of the month of the first check-in deadline noted in your grant agreement, a Coastal Fund staff member will reach out to you to schedule a meeting time as well as details for what the check-in will include. Meetings are typically held over Zoom.

During your check-in Coastal Fund staff will inquire about your project, if you are encountering any challenges we can assist with, and if you have any questions. If you need to modify your project in a way that requires Board approval, they will note your request, take it to the Board, and let you know if the change is approved.

Continue your project!

Your second check in will be scheduled for near the end of your funding timeline. The scheduling process will be similar to the first check in, but we will focus more on your expected outcomes and any remaining details needed to complete the project. We may also discuss what to do with any remaining funds. If you need more time to complete your project, Coastal Fund staff will note your need and go to the Board to request an extension on your behalf. 

If needed, Coastal Fund staff will inform you if your extension request is approved and will schedule an additional check-in for your new project end date.

When the project and final check-in is completed, or if the Board denies an extension request, Coastal Fund staff will provide you with a final report form through our grant management system. The final report will be due 30 days after it is sent to you by our staff.

Submit your final report! Coastal Fund will review it and follow up with any questions or notify you that it has been approved and your grant is considered closed. Congratulations!